10 Tips For Renting An RV On A Budget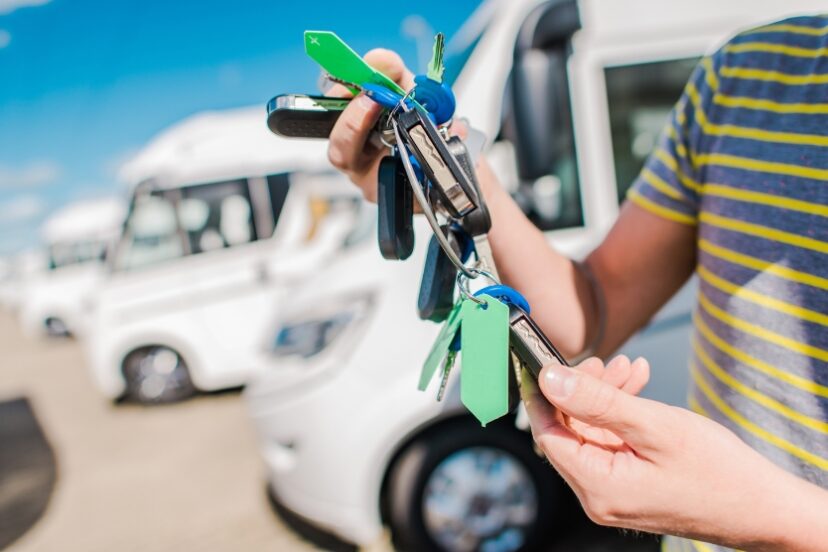 RVing has quickly become one of the most popular ways to travel, with the freedom of hitting the open road and exploring new places at your own pace.
However, as much as it is fun, it can also turn out to be a very expensive experience if you are not careful.
We will provide you with invaluable tips on how to rent an RV on a budget and still have the time of your life.
1)) Book Early
One effective way of securing a good deal is to make sure you book your RV in advance.
Most RV rental companies offer discounts to early bookers and some also offer loyalty programs for repeat customers.
2)) Choose The Right RV
If you want to save money, choosing the right RV can make a huge difference.
A smaller RV will not only be cheaper but it will also save you money on gas.
Additionally, make sure to avoid renting an RV with features you don't need, such as a TV or DVD player, to save on rental fees.
3)) Consider An Off-Season Rental
The peak season for RV rentals is during the summer months.
Choosing to rent an RV during the off-season can significantly lower your rental costs.
Moreover, you will get to beat the crowds and enjoy more private campgrounds.
4)) Plan Your Trip Accordingly
Before you hit the road, make sure you have a well-defined plan for where you want to go and what you want to see.
Proper planning will help you avoid backtracking and save you money on gas.
5)) Pack Your Own Food
The cost of eating out on a road trip can quickly add up.
Pack your own food and cook on board to save money and fully enjoy the experience of RVing.
6)) Inquire About Additional Fees
When you rent an RV, be sure to inquire about any additional fees.
Some RV rentals may charge extra for amenities, such as bedding, cleaning, and propane.
Knowing the total upfront costs will help you avoid any unpleasant surprises.
7)) Consider RV Sharing
Sharing an RV with friends or family can help reduce rental costs.
Moreover, RV-sharing platforms such as Outdoorsy and RVshare offer affordable rental options, which can also save you significant amounts.
8)) Invest In Discounts
Some membership programs such as AAA or Good Sam offer discounts to RV renters.
Some rental companies offer discounts for military personnel, seniors, and first-time renters.
9)) Search For Deals Online
A quick online search can reveal various deals and discounts that you didn't even know existed.
Before renting an RV, make sure to look for coupon codes, promotions, and group rates.
10)) Drive Slow And Carefully
Finally, it's important always to drive within the recommended speed limit, not only for your safety but also to save on fuel costs.
Conclusion
Renting an RV can be an affordable way to travel and explore new places.
By following these tips, you can enjoy the adventure of RVing without breaking the bank.
Remember to book early, choose the right RV, consider off-season rentals, plan your trip ahead, pack your own food, inquire about additional fees, consider RV sharing, invest in discounts, search for deals online, and finally, drive slowly and carefully.