7 RV Camping Tips To Make Your Trip More Enjoyable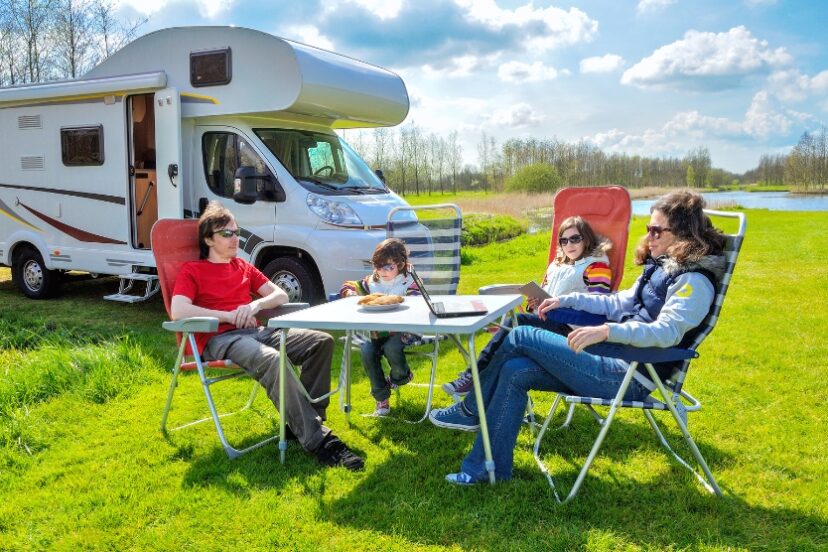 Are you planning a camping trip in an RV? Whether you are an experienced camper or a first-timer, there are always ways to make the trip more enjoyable.
RV camping is a great way to travel and explore the great outdoors while still having all the comforts of home.
But, there are some things you should know before you hit the road.
Here are some RV camping tips to help you make the most of your trip.
1)) Plan Ahead
One of the most important things you can do for your RV camping trip is to plan ahead.
This includes making a packing list, booking your campsite in advance, and mapping out your route.
Knowing where you are going and what to expect can alleviate a lot of stress on your trip.
2)) Bring The Right Gear
You want to make sure you have everything you need for your trip.
This includes kitchen supplies, bedding, chairs, and outdoor equipment.
Make a list of what you need and check it twice before you hit the road.
Example List Of Recommended Supplies:
Map of Destination
Campsite Reservations
RV Vehicle & Towing Equipment
Fresh Water Supply & Hoses
Cooking Supplies, Utensils & Food Storage Containers
Grilling Supplies and Propane Tanks
Camping chairs & tables
First Aid Kit and Medical Supplies
Bedding (Sheets, Pillows, Blanket)
Towels & Toiletries
Flashlights/Lanterns with Extra Batteries
Matches/lighter for starting a fire
Ice chests to keep food cold
Firewood (if permitted)
Garbage bags to Store trash during your stay
3)) Be Prepared For The Weather
The weather can be unpredictable, so it's important to be prepared. Bring appropriate clothing for the conditions and make sure your RV is equipped with heating and cooling systems.
Example List Of Items To Prepare For Weather Conditions:
Waterproof or water-resistant jacket and pants
Ponchos
Comfortable walking shoes/sneakers
Sweaters, sweatshirts, or hoodies
Tops (tanks, t-shirts, long sleeve shirts)
Hiking/workout clothes
Shorts
Swimsuit
Hat and/or sunglasses for sun protection
Gloves (depending on the weather)
Scarf and/or warm blanket
Layers for cold nights
PJs/sleepwear
Underwear
4)) Know Your RV
Familiarize yourself with your RV's features and operations before you leave on your trip.
This includes knowing how to use the water and electrical systems, how to level your RV, and how to operate the slide-out.
5)) Practice Good Campground Etiquette
Respect your fellow campers and follow campground rules and regulations.
This includes keeping noise levels down, not leaving trash out, and parking your RV in designated areas.
6)) Stay Safe
Safety should be a top priority while RV camping.
Make sure your RV is equipped with smoke detectors and fire extinguishers, and always have a first aid kit on hand.
Be cautious when using outdoor equipment and remember to lock your RV when leaving.
7)) Relax And Enjoy
The most important thing is to relax and enjoy yourself.
Take time to explore your surroundings and make memories with your loved ones.
RV camping is a great way to escape routine and immerse yourself in nature.
Conclusion
RV camping can be a great adventure if you take the time to plan ahead and prepare properly.
By following these tips, you can ensure a more enjoyable and stress-free trip.
Remember to be safe, respect your fellow campers, and relax and enjoy the great outdoors.