10 RV Tips For Newbies That Can Save You Money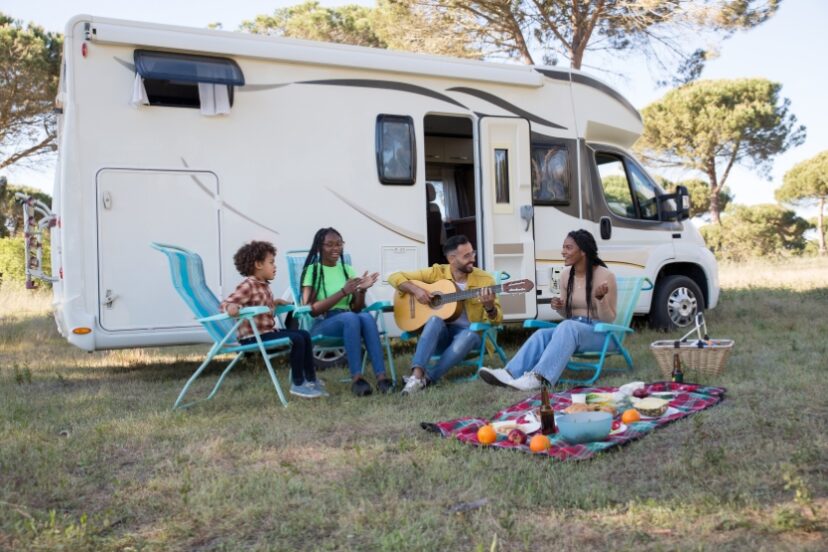 Are you a newbie to the world of RVing and not quite sure where to start?
Well, you're in luck because we've got a list of 10 tips that can help you save money while living the RV lifestyle.
From finding the right RV to budget-friendly meal planning, we've got you covered. Keep reading to learn more!
1)) Start With A Rental
Before you make a huge investment into buying an RV, start by renting one for a few days.
This will give you a good idea of what you're looking for in an RV and help you avoid making costly mistakes.
2)) Look For Free Campsites
National forests, Bureau of Land Management lands, and some state parks have free primitive campsites available for RVers.
This can save you a lot of money on camping fees.
3)) Use Apps To Find Cheap Gas
GasBuddy and Gas Guru are great apps to find the cheapest gas prices on your route.
This can be a big help since RVs guzzle gas.
4)) Plan Your Meals And Buy Groceries In Bulk
Eating out on the road can add up quickly.
Plan your meals ahead of time and buy groceries in bulk to save money.
Make sure your RV has plenty of storage for pantry items.
5)) Buy Used RV Accessories
Don't waste money on brand-new RV accessories. Check out flea markets, consignment shops, and online classifieds for great deals on gently-used RV gear.
Pro-Tip: Amazon.com has become a great source of RV accessories for RV owners who can't find what they need locally.
With its massive inventory, Amazon offers a wide selection of hard-to-find parts and accessories, from custom fabric covers to replacement windows and windshields.
They also offer competitive prices, so customers can save money while getting quality items for their RV.
Best of all, Amazon's fast delivery times mean that RV owners can get the parts they need quickly and easily.
With Amazon as a backup source, RV owners don't have to worry about being left in the lurch when they need new or replacement parts for their vehicles.
6)) Optimize Your RV's Energy Efficiency
Energy-efficient appliances and light bulbs and good insulation can save you a lot of money on energy bills.
Consider a solar panel system to further reduce your energy expenses.
7)) Be Strategic About When You Travel
Peak summer months and holidays are more expensive times to RV.
Consider traveling in the off-season to save money on campground fees and fuel.
8)) Use Public Transportation In Cities
RVs can be a hassle in cities, so consider using public transportation instead.
This can save you money on parking fees and fuel.
9)) Sign Up For RV Club Memberships
Many RV clubs offer discounts on campground fees, RV gear, and even gas.
Do your research and sign up for the clubs that offer the best benefits.
10)) Invest In Preventive Maintenance
Regular maintenance can prevent expensive repairs down the line. Schedule regular check-ups and oil changes to keep your RV running smoothly.
Conclusion
There you have it – 10 RV tips for newbies that can save you money.
From choosing the right RV to eating budget-friendly meals, there are plenty of ways to save money while RVing.
Keep these tips in mind and you'll be on your way to a wallet-friendly RV adventure.