What Style Of RV Is Right For Me?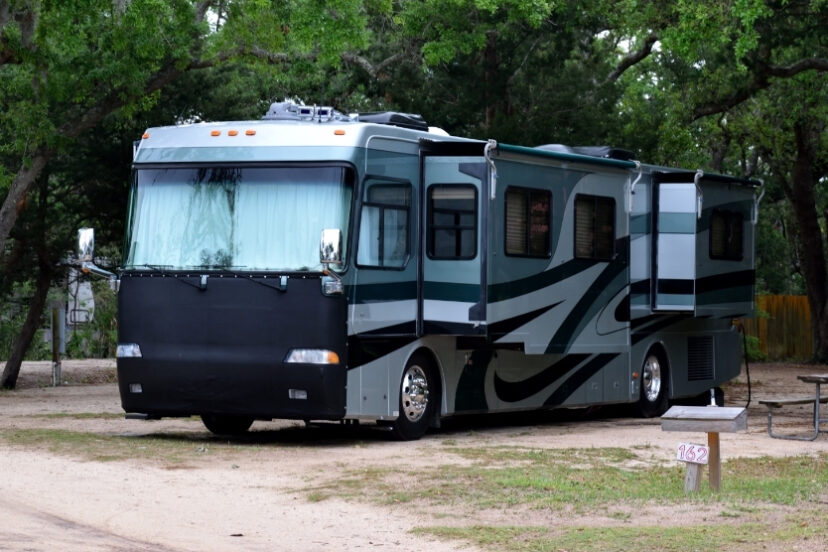 Selecting an RV can be an overwhelming and stressful undertaking. Your mind is in overdrive, flooded with questions such as; how do I know which style is right for me? It's important that you take your time before rushing out to purchase an RV.
The last thing you want to do is pick one that's too big for what you need, which could result in a waste of money, and also lead to feelings of buyer's remorse.
And you don't want one that's so small you're tripping over your family, either. It needs to be just right.
If you've been struggling trying to decide which RV is perfect for your needs, I'm going to provide some guidance to help you out.
Let's get started…
Motorhomes
There are three different types of motorhomes:
You can think of Class A motorhomes as a house on wheels, literally!
These beauties are huge and remind you of a luxurious bus. By the way, they are similar to a bus in terms of maneuverability and size, and they provide plenty of living space.
Many of the new Class A motorhomes come with all of the modern luxuries you could ever want, from full-size showers and bathrooms to built-in fireplaces and home entertainment centers.
You get what you pay for, however these motorhomes are the most expensive option out there. Their sheer size can make them extremely difficult to drive on certain roads, so you may find yourself unable to visit certain areas.
Still, the size of these motorhomes makes them great if you are a full-time traveler.
Class B motorhomes are the smallest option. These motorhomes are similar in size and handling to a full-size conversion van, so this is a perfect option for anyone who is leary of operating a massive Class A motorhome.
Class B motorhomes are best suited for small families, as living space is limited. The good news is that some models come equipped with showers and bathrooms.
Class C motorhomes are the midsize version. They are essentially a smaller version of a Class A motorhome and typically come with the same amenities. Because of their size and price, Class C motorhomes are often ideal for families and more casual travelers.
Fifth Wheel
A fifth wheel is a large, towable travel trailer. Think of them as a hybrid of a Class A motorhome and a camper. They are large enough to be equipped with many of the modern amenities and decent sized living quarters, but small enough to still be towable by a large pick-up truck.
Fifth wheels are ideal if you already have a vehicle capable of towing one, and are looking for lots of living space.
Camper
Campers are smaller towable travel trailers. They can be towed by many types of pick-up trucks and SUV's, making them an accessible option for many travelers. Campers are more affordable than fifth wheels, and can still come with many modern amenities.
Camper Trailer
Camper trailers come in a couple different variations. Some offer pop-up living quarters. Others simply offer storage space and the option of a rooftop tent.
Either way, camper trailers are often towable by an SUV or pick-up truck and are cheaper than a standard camper.
They also typically do not come with many luxuries, although some models include an outdoor shower. These trailers tend to be more rugged and may be well suited for groups or families looking to have adventures that involve rougher roads.
Truck Bed Camper
Truck bed campers fit easily on the bed of a pick-up truck. The size of the pick-up truck required depends on the size of truck bed camper, but there is an option for most sized trucks.
These campers may come with some luxuries such as bathrooms and showers, as well as small kitchenettes. They are available in a variety of prices, so there may be an option for your budget.
Conclusion
It doesn't matter if you decide to get a Class A motorhome, Fifth Wheel, Camper, Camper Trailer, or a Truck Bed Camper, these are major purchases.
Knowing a little about the different types can help you choose the one that is right for you.
Like I mentioned earlier, you don't want to pick an option that's too big or too small for what you need to create fun memories.
I recommend that you first determine which RV styles are suitable for your objectives, then further narrow down your options based upon the ones that fit within your budget.
After you've selected the style you'd like, do even more in-depth research before making the purchase.
Remember, these are high-ticket items, so take the time to properly educate yourself before signing on the dotted line.